About Martin Elff¶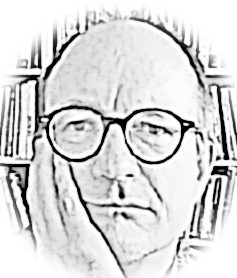 I am a political scientist with research interests in political sociology, political behaviour, comparative politics, and political methodology. In the first two areas I focus on electoral behaviour, political attitudes and behaviour in Germany, the relation between social structure and politics, and on political knowledge and political sophistication. My methodological research interests focus on the spatial modelling of party manifestos, survey research methodology in general, computational statistics and ecological inference. On these topics I have published a monograph, a variety of book chapters as well as research articles in Acta Politica, Electoral Studies, the European Journal of Political Research, German Politics, Perspectives on Politics, and Political Analysis.
I hold a doctorate in social sciences (Dr.rer.soc.) from the University of Mannheim and a venia legendi in Political Science at the University of Konstanz. Since February 2015 I am a professor of political sociology at Zeppelin University Friedrichshafen (overview in English). I started my academic career as a researcher (wissenschaftlicher Mitarbeiter) at Mannheim Centre for European Social Research (MZES) in 1998. From 2000 to 2004 I worked as wissenschaftlicher Mitarbeiter and from 2004 to 2009 as a wissenschaftlicher Assistent (assistant professor) at Jan van Deth's Chair for Policical Science and International Comparative Research, Faculty of Social Sciences at the University of Mannheim. Then I moved to England for three years to work from 2009 to 2012 as a as a DAAD lecturer at the Department of Government of the University of Essex. In 2012 I returned to Germany to work from 2012 to 2015 as a 'akademischer Rat' at the Department of Political and Administrative Science of the University of Konstanz.
A full CV can be found as an PDF file here.
Contact¶
Professor Dr Martin Elff
Chair of Political Sociology
Zeppelin University
Postal address:
Zeppelin University
Am Seemooser Horn 20
88045 Friedrichshafen
Germany
Visiting address:
Zeppelin University
Fallenbrunnen 3 | Room 1.81
88045 Friedrichshafen
Germany
Phone: +49 7541 6009-1369
Fax: +49 7541 6009-3009
About this website¶
This site is built with Sphinx, a generator for documentation and static websites, using a heavily modified variant of the insipid theme. The website builds on flat files in restructured text format and in some instances on Jupyter notebooks (in particular the support material for my recent book).
Because it is built with Sphinx, there is a bit of Python programming involved in this website. In particular I wrote a few Python modules that extend Sphinx for the purposes of this website, e.g.
attaching files to webpages
creating bibliographies and linking publication details from BibTeX files
improving the navigation of the site
providing an infrastructure for blog posts (with much inspiration from ABlog)
I will share these extensions as soon as I found the time to document them appropriately.